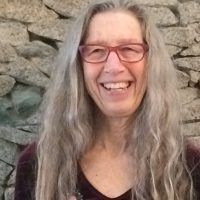 Graduate Communications & Mentoring
Forest Sciences Centre
4603
2424 Main Mall
Vancouver
,
BC
V6T 1Z4
Canada
Teaching of graduate communication courses (Forestry 544 and 545)
Teaching of Forestry 547 (Forestry in British Columbia)
Promoting graduate student communications and research
Mentoring of graduate students
I have been working at the Faculty for over 35 years. Prior to this, I received a Bachelor of Science degree in forestry from Bangor in North Wales and master and doctoral degrees in forest entomology from the University of British Columbia. I became a Registered Professional Forester in 1981. I have been actively involved in the collection and analysis of data pertaining to forest sector research in British Columbia and Canada (Binkley and Watts, 1992, 1999; Watts and Kozak, 2000). More recently I was involved with updating information on the status of forestry research in Canada (funded by the FIA Forest Sciences Program). I taught the course "Introductory biometrics for forestry" in a distance education format from 1985 to 2013 (Kozak and Watts, 1986). Currently, I teach Forestry graduate courses in oral and written communication skills . In 2005 I co-edited the text book "Forestry Handbook for British Columbia" in its fifth edition (Watts and Tolland, 2005). In 2008 I coauthored a new text book (Kozak, Kozak, Staudhammer and Watts, 2008) entitled "Introductory Probability and Statistics – Applications for Forestry and the Natural Sciences". This text book is now published in a revised 2019 edition.
Course websites at: http://suewatts.forestry.ubc.ca/
---
Professional Affiliations
---
Current Courses
Winter 2020
FRST545 Technical Communication Skills II Sections
Theory and practice of technical communication necessary for preparation of effective scientific reports, reviews, grant proposals, journal articles and theses.
Winter 2020
No FRST course(s) were found for W2020 term.
Winter 2020
FRST544 Technical Communication Skills I Sections
Principles and practice of oral presentations.