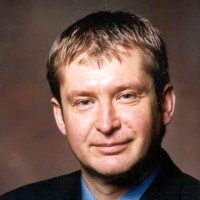 Forest Sciences Centre
4041
2424 Main Mall
Vancouver
,
BC
V6T 1Z4
Canada
The main focus of my research is manufacturing of wood products in the secondary industry. Topics trained and researched in this field include: wood processing machinery, development and design of wood products, furniture and wood products production, plant layout and optimization, and the overall economic analysis of the wood products industry.
---
Projects
STRUCTURAL PERFORMANCE OF VALUE-ADDED BUILDING COMPONENTS – MACHINING MDF IMPROVING SURFACE FINISH
---
Current Courses
Winter 2020
WOOD120 Introduction to Wood Products and Global Trade Sections
Introduction to forestry, wood products industry, processes, products, markets and global trade policy issues affecting the wood industry. Not available for credit to students in the B.S.F. degree.
Winter 2020
WOOD290 Secondary Wood Products Manufacturing Sections
Basic secondary wood products manufacturing. Focus on producing and joining lumber, edging, drilling, veneers and CNC equipment.
Winter 2020
No WOOD course(s) were found for W2020 term.
Winter 2020
WOOD485 Furniture Construction Sections
The theory and practice of modern construction techniques used in the manufacture of furniture and cabinets.
Winter 2020
WOOD499 Wood Products Capstone Sections
Development of a wood products manufacturing start-up company. Development of comprehensive business plan, marketing strategy, product design, equipment selection and justification, manufacturing plant layout, and economic analyses.